VICKI CLEMENTS – AIM Associate trainer
BA (Hons), PGDip Forensic Behavioural Science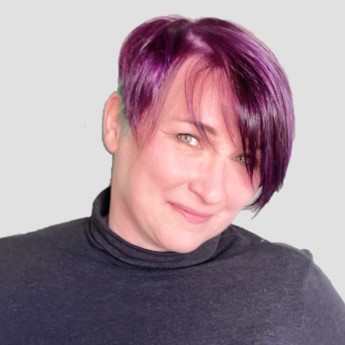 Vicki has more than 30 years' experience working with children, adults and families in the charitable, private and public sectors. Her professional background includes working within the education sector and in therapeutic residential care settings in both America and the U.K.
She is a passionate advocate for the education of vulnerable children and has managed projects and teams supporting access to education including children looked after by the Local Authority. Vicki actively champions the right of all children to feel and be safe
Vicki is the Lead Safeguarding Education Officer in a local authority and as a nationally accredited specialist trainer in safeguarding and child protection, she designs and delivers courses to Designated Safeguarding Leads, school staff as well as colleagues across the Local Safeguarding Children Partnership
In her current role Vicki strategically supports schools with policies, procedures, training, advice and guidance. She has contributed to the development of the Local Authority's Harmful Sexual Behaviour Protocol and has devised and supported schools in the application of risk assessments in education settings
She offers support and oversite on complex cases as the education member of the Local Authority's Multi Agency Harmful Sexual Behaviour Panel as well as the M.A.R.A.C.
Vicki is a long-standing member of CAPE (Child Protection in Education), and through this organisation has coordinated and facilitated member and national conferences. In addition, she is an accredited trainer with the National Safer Recruitment Consortium